Issue 1, October 2021
In today's fast-paced business environment, a company must be adaptable if it hopes to survive. Over the last couple of decades, the warehouse sector has successfully adapted to trends brought on by competition, labor shortages, changes in consumer behaviors and more, bringing about a dramatic change in how the companies think about distribution as well as how their warehouse spaces are used.
Today's warehouses are more than simply distribution centers. "They have less of a role for cross-docking, pallet breakdown and shipment of mixed pallets to stores, and more of a role in sorting, picking and packing to feed last-mile delivery to the consumer," says Harvard Business School's Willy Shih.
This transformation, he says, will only continue to accelerate as e-commerce gains more traction along with customers' expectations of faster and more affordable shipping increases.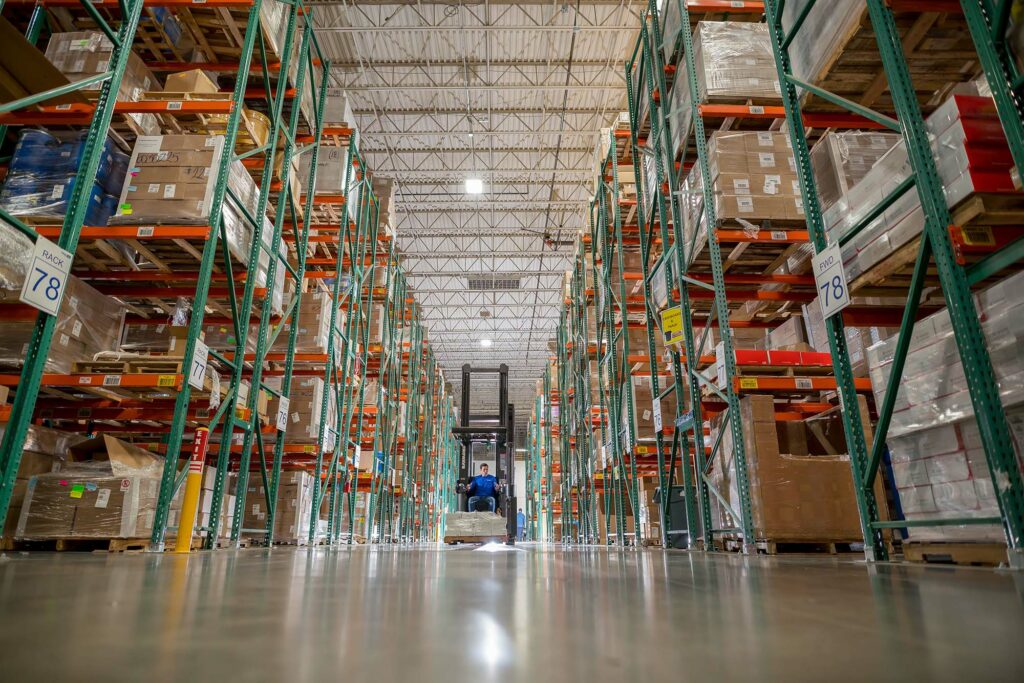 Location, Location, Location
In warehouses, as in real estate, location is key. Manufacturing operations move all the time based on tax policy, trade policy, labor costs and various market conditions. What doesn't change is where the consumers are and where the ultimate consumption takes place.
In today's market, where the need for speed is growing by leaps and bounds, companies no longer optimize costs by putting warehouses in low-cost locations in the middle of nowhere. Instead, to optimize for service levels, warehouses need to be nearer to urban centers, which means closer to sources of consumption.
Consequently, warehouses are beginning to encroach upon metropolitan areas. Take Amazon, for instance opening distribution centers in San Bernardino, CA, Mt. Juliet, TN, and Tilbury, England.
While you might think the limited availability of space and the rising cost of land would limit the possibilities of urbanizing your operation, it's also likely to stimulate further ingenuity in terms of warehouse design. Modern warehouses are already building upwards. What is next?
Size Matters
Bifurcation of warehouse spaces is another trend to watch. A large retailer, for instance, might maintain two types of warehouse facilities. There would be a large one where lots of stuff is stored, allowing them to offer customers more variety and choice, and then, smaller facilities, closer to the customer that caters to the so-called last-mile deliveries. They would be the functional equivalent of a retail store without in-person shopping.
As Prologis Research found in its latest study "Future Flow of Goods 2.0," physical facilities and operations have become more complex alongside growing supply chain needs. Key innovations include micro-fulfillment: putting goods next door to end consumers in small footprint warehouses.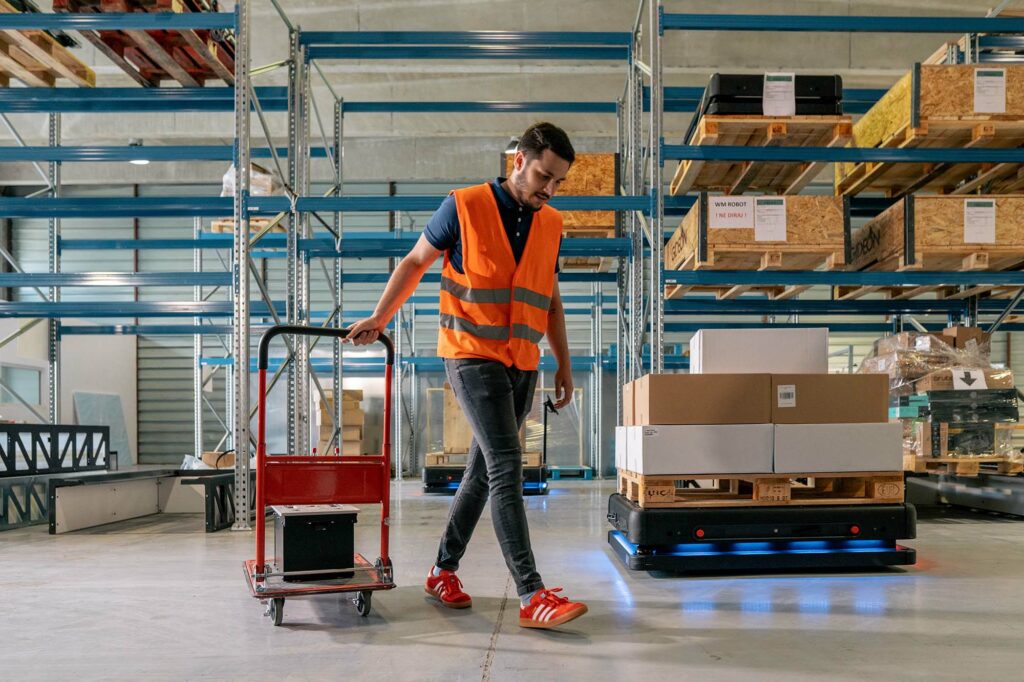 Technology and Automation
Knowing the status of an item (e.g., whether it is in stock, where it is located, etc.) is critical these days. So, complex inventory management software or systems will become more commonplace. Such software can allow multiple systems to communicate with each other to track usage, ensuring that items can be located instantly and sent to exactly where they need to go. When combined with autonomous robots, they can also effectively reduce overstock and shortages and boost profits in the long run. From wireless RFID chips to barcodes and Internet of Things sensors, an array of new technologies ensures total efficiency and precision
We pack more efficiently, ship more efficiently, reduce errors and eliminate shortages.
"We have an investment of tens of millions of dollars in material handling equipment, management systems and conveyors and racks," says Rob Sansone of Fenway Associates, the leading liquor distributor in New Jersey that delivers up to 47,500 cases per day. Fenway uses its omnichannel portal app to locate products, automate manual processes to improve workflow efficiency and enhance the customer experience. "As a result, we have gained accuracy, speed, service and quality of workplace. We pack more efficiently, ship more efficiently, reduce errors and eliminate shortages," he adds.
Sustainability
As warehouse sizes fluctuate and the buildings become more sophisticated, construction and operation costs have increased. To help combat the expense (and the ill-effects the building has on the environment), walls and ceilings are thicker, sturdier and better insulated. Additionally, waste products are recycled and many warehouses are built with solar panels and other forms of alternative energy.
Prologis Research forecasts that distribution network design willchange rapidly over the next decade. The changes are also prompted by consumer expectations and the prospect of continued supply chain disruptions, both natural and manmade. Environmental regulation and the need for redundancy amid climate-driven risk also have the potential to reshape the geographic layout of supply chains. Zero emission zones are poised to become more common, and more users are auditing locations for exposure to extreme weather and other hazards that could disrupt operations.