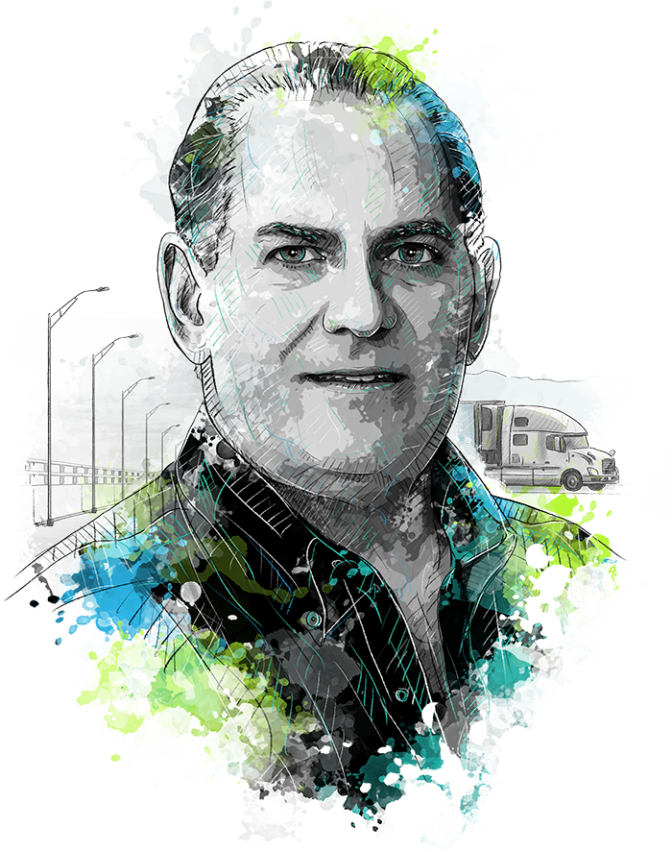 Sidney "Sid"
Brown
Chief Executive Officer, NFI
Industries: Logistics and Transportation
Revenues: $3.0 billion
Employees: >15,000
HQ: Camden, New Jersey
Who are the groundbreakers in logistics?
The successful providers are those that look at the supply chain holistically. They are trying to figure out how they can provide solutions to their customers across the supply chain—and not just in one specific, narrow way.
A Rock in the Sea of Change
Sidney "Sid" Brown has learned that the most innovative approach to running a company in times of unprecedented change involves a steady hand.
"I've been through five economic crises in my time," says Brown, whose family founded NFI in 1932 and has since expanded the business to include dedicated transportation, distribution, brokerage, transportation management, port drayage, intermodal, global logistics and real estate.
"Nothing goes up forever. Nothing goes down forever. You can't panic. Just make the big decisions for the long term, and back them up with some short-term resolutions that'll get your company through whatever crisis that you may be in at the time," he adds.
This crisis, rooted in a global pandemic, has highlighted for Brown the importance of flexibility and agility and the need to invest in innovation and new technologies. For example, NFI is a big proponent of sustainable transportation as a way to future-proof the business, and it partners with industry-leading manufacturers like Daimler and Volvo to operate electric vehicles between its warehouses and the ports in Southern California. "We have a fleet of 50 trucks and 38 charging stations, all fed by solar panels, and we have plans to expand even further," Brown says proudly.
Additionally, NFI is equipping more and more of its warehouses with robotics and autonomous technology. "We're looking at remote workstations where people can operate, say, forklifts and other heavy equipment remotely. It's like playing a video game, only the game is moving pallets around a warehouse," Brown says. Even as he flexes and invests to meet new challenges, Brown is unwavering in his commitment to a part of the business that he knows will carry it through any crisis. "The investments we've made have helped position NFI to ensure business continuity, safety, productivity and visibility throughout our operations and for our customers," he says. "But the most important asset we have is not our warehouses, it's not our forklifts, it's not our trucks or trailers, it's our people—they're the ones that make it happen."