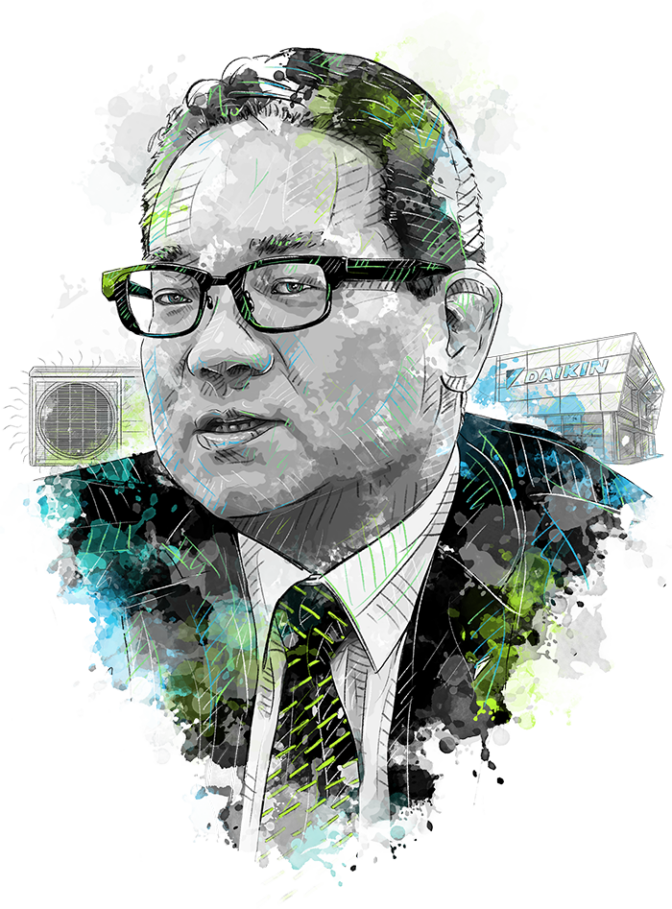 Akira
Higashi
Head of Parts and Service, Daikin
Industries: HVAC Systems
Revenue: $23 billion
Employees: 84,870
HQ: Osaka, Japan
Managing Expectations
Daikin is the world's leading maker of industrial heating and air conditioning solutions—a status earned by investing nearly $600 million in research and development and cultivating a reputation for quality products and services.
But even the global leader in HVAC sales, installations and repairs has felt the heat of supply chain and workforce challenges brought on by COVID-19. So, its leaders have taken aggressive steps to short-circuit supply chain delays.
"An item that used to take two to three months to acquire, now takes six to nine months," says Akira Higashi, head of Daikin's spare parts and services team. As the one responsible for setting and making sure the company's high standards are met by its service technicians, Higashi finds the delays unacceptable. Daikin decided to invest in inventory by using artificial intelligence technology to help forecast future needs and make a positive contribution to inventory optimization. "We're looking at past maintenance data to help predict when the company will need parts for a repair and ordering them months before for our service technicians need them," Higashi says.
In addition, since last year, the company is trying to speed up its delivery time to clients of much-needed parts for maintenance and repair by introducing into the picking operations automated guided vehicles (AGVs) and autonomous mobile robots (AMRs).